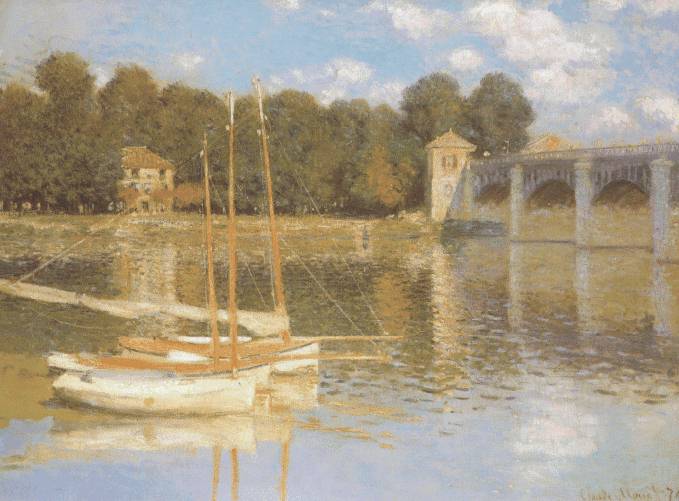 Amid excitement over a French rugby victory and an all-night annual festival, five hoodlums broke into the Musee D'Orsay in Paris early Sunday.
Claude Monet
's
Le Pont d'Argenteuil
apparently got in the way of someone's fist, and the 1874 masterpiece now sports a 4-inch tear in the center of it,
the New York Times reports
. The French minister of culture says the painting can be restored, but so far no arrests have been made.
Slate magazine has posted (again) a great explanation of how conservators repair priceless paintings. The piece was originally published after casino magnate Steve Wynn tore a hole in his $139 million Picasso last year. (Also check out our March 2007 issue's Ask the Experts column, in which our own Michael Skalka describes the delicacy of repairing a cut canvas. You can get a copy of that issue here.)